M News:

What's New With Us. What Matters To You.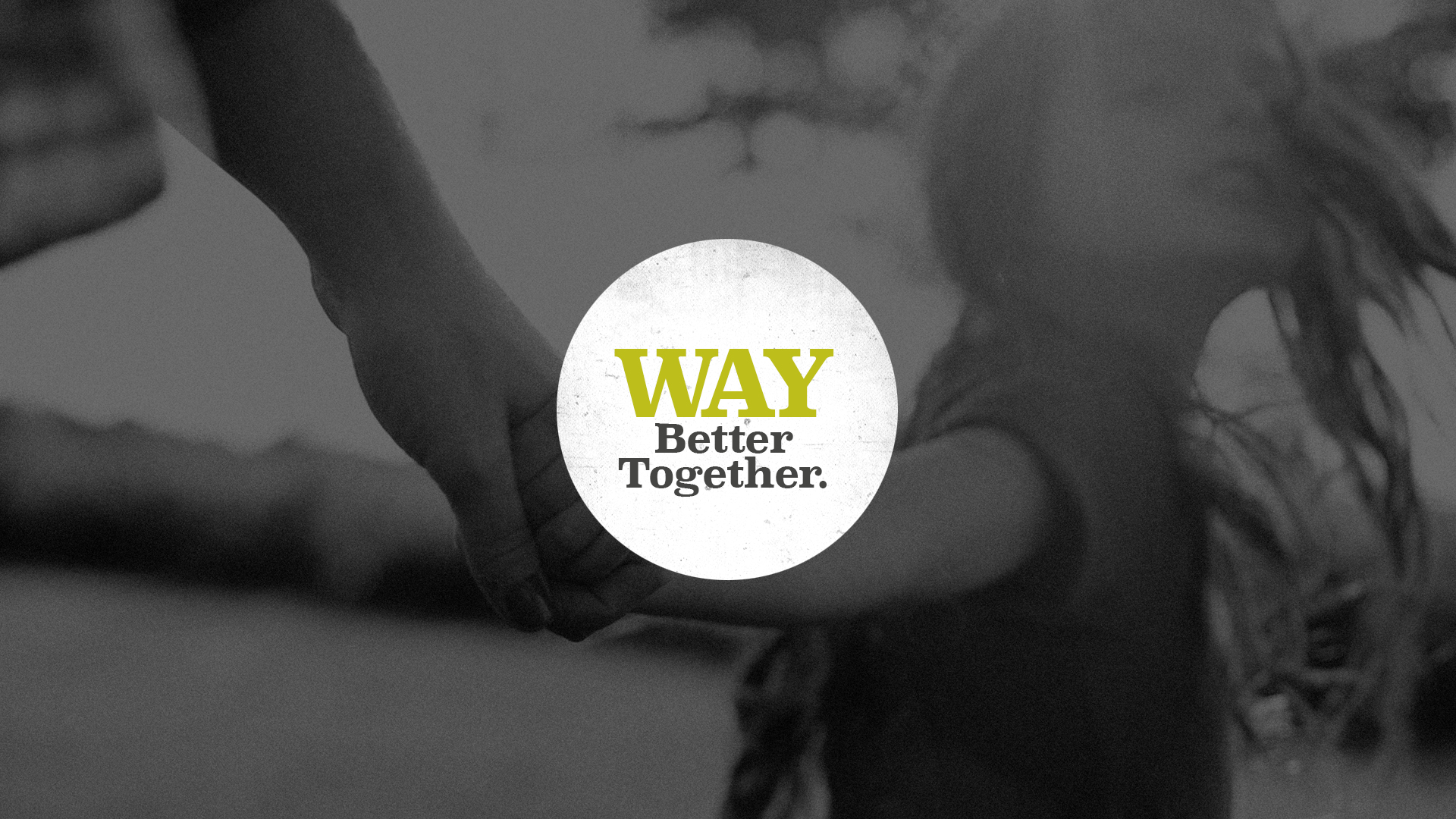 December 9, 2021
12:36 pm
We are excited to announce that as of January 5, 2022, we are now officially a part of the SouthPoint Bank family. Merchants Bank of Alabama, a division of SouthPoint Bank, is now stronger and ready to serve your growing needs even better. "Merchants Bank of Alabama and SouthPoint Bank coming together is a win-win," said Charlie NeSmith. "With a lot more wins for our customers and for Alabama in the years ahead." We've put together a merger information page that will answer all of your questions. Click here to view and watch a video featuring Charlie NeSmith of Merchants Bank and Steve Smith of SouthPoint Bank >
We're two great Alabama community banks that are now way better together!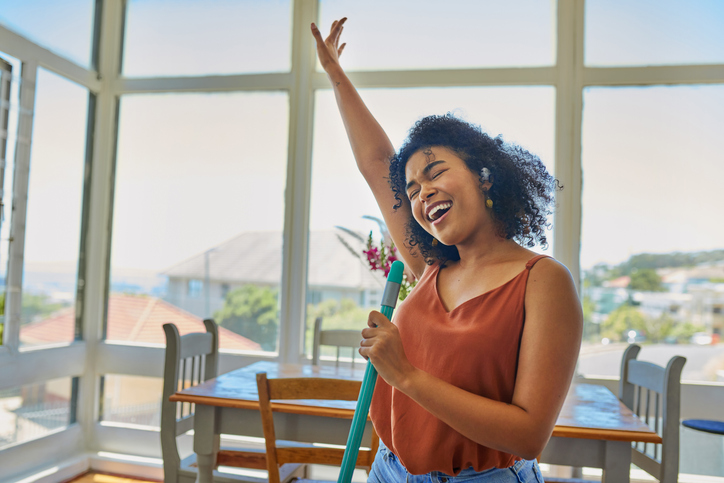 March 10, 2021
4:23 pm
Spring is in the air, which for many means waking up from hibernation and cleaning out the clutter. Your spring to-do list shouldn't be limited to your home. Now is the perfect time to give your finances a deep cleaning. Even if you recently took a look at your finances as you prepared for tax season, here are seven areas that could use your attention.
1. Dust off your credit report and score
If you are concerned about identity theft or you are planning to make a major purchase, you should know your credit score and what is on your report. Businesses also inspect your credit history when evaluating applications for insurance, employment, and even leases. It is important to review your score for accuracy at least annually.
Fortunately, checking your credit report is easy. You are entitled to one free annual report from each of the three major credit reporting agencies – Equifax, TransUnion, and Experian. You can request a report at https://annualcreditreport.com.
2. Review your budget
When was the last time you looked over the money coming in and more importantly, going out? The turn of a new season is a great time to take a step back to make sure all of your expenses are being considered.
Look over your investment accounts
Just like your retirement accounts, consider a springtime review of your portfolio with your financial planner.
3. Create a detailed plan to pay off your current debt
Adjust your budget and make a solid commitment to paying off any credit cards and student loans.
4. Revamp your emergency fund
If you do not have one already, starting an emergency fund should be on your spring cleaning list. The standard is to set aside 3-6 months of expenses in case you or a family member encounters an unexpected emergency. With an emergency fund, the smaller emergencies (e.g. replacing a washing machine) can be easily covered. It is better to have an emergency fund and not use it than to need a repair and not have one.
5. Go paperless
Switching to paperless transactions are a pretty simple way to streamline your life – which inturn helps the environment. Online financial management can offer access to tools that help you become more efficient and organized. Examples of paperless options include:
Electronic Bill Payment
E-Statements
Online Banking
6. Comparison shop for major fixed expenses
Now is a great time to shop around for services such as Health, Life, Disability Insurances, cell phone providers and utilities.  
7. Do an overall financial review
Take a check of your accounts regularly. This includes reviewing your insurance policies, annuity contracts, retirement plans and savings accounts. Do these accounts keep you on track for your goals? Do you need to make adjustments? Do you have your beneficiary accounts up to date?  
Spring cleaning your finances is a great way to reassess and recommit to your goals. Using the seven tips above will give you a great starting point toward achieving your goals.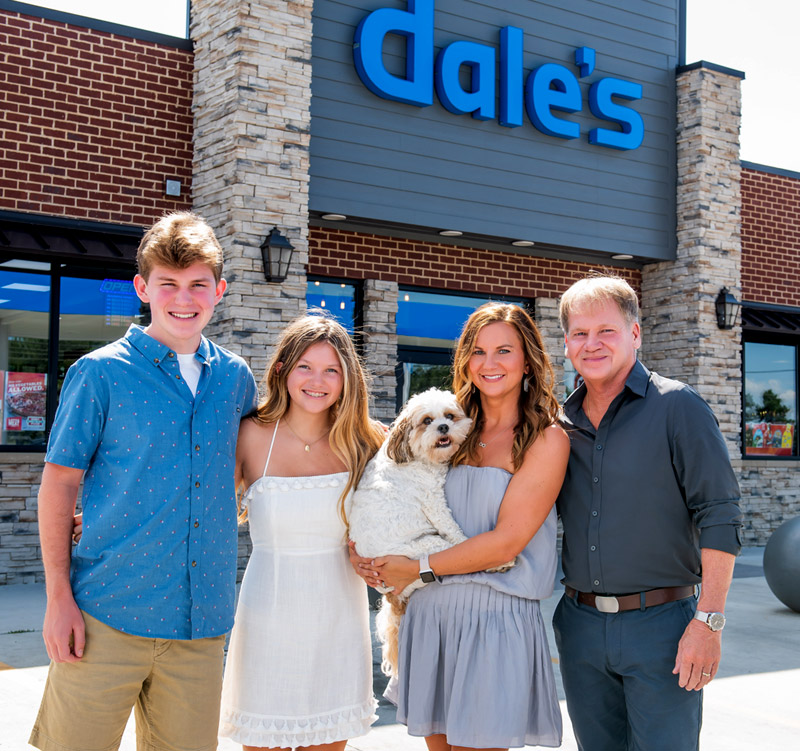 September 8, 2020
12:09 pm
Shown in photo L to R: Peyton, Abigail, Sandra and Greg Black.
In November of 2018 Greg Black cut the ribbon on his new convenience store and gas station in West Point, the latest milestone for a family that never cut ties with Merchants Bank, a division of SouthPoint Bank. Two generations before, Greg's grandfather Ernie Pitts banked with Merchants when he started Pitt's Grocery, a favorite stop on the daily commutes and family trips of people in the area. When Greg's mother passed away, she left him the family store. Greg, who was then in law school, chose the name dale's for the store he planned to expand, as that had been the favored middle name in his family. He chose Merchants Bank, a name that had been just as much a part of their family history and started with a $100,000 loan to install gas pumps and expand his store and one location.
Like his customers, Greg found everything he needed in one place to keep moving ahead. "They trusted me," Greg says. "The loans got bigger, and the stores got bigger and nicer." Greg's mother never lived to see Greg expand the family business into three convenience store locations in the Cullman area, including a beer and liquor store in Hanceville, and a convenience store with gas, pizza, biscuits and donuts in West Point. However, the family legacy lives on, as part of life in Cullman. In March of 2020, Merchant's helped Greg apply for Payroll Protection Program loans to protect that legacy. When asked for advice on starting a successful business, Greg says turn to your local community bank.
"Go with your local bank. Merchants has been great to me."
To read our Business Success Stories, click here >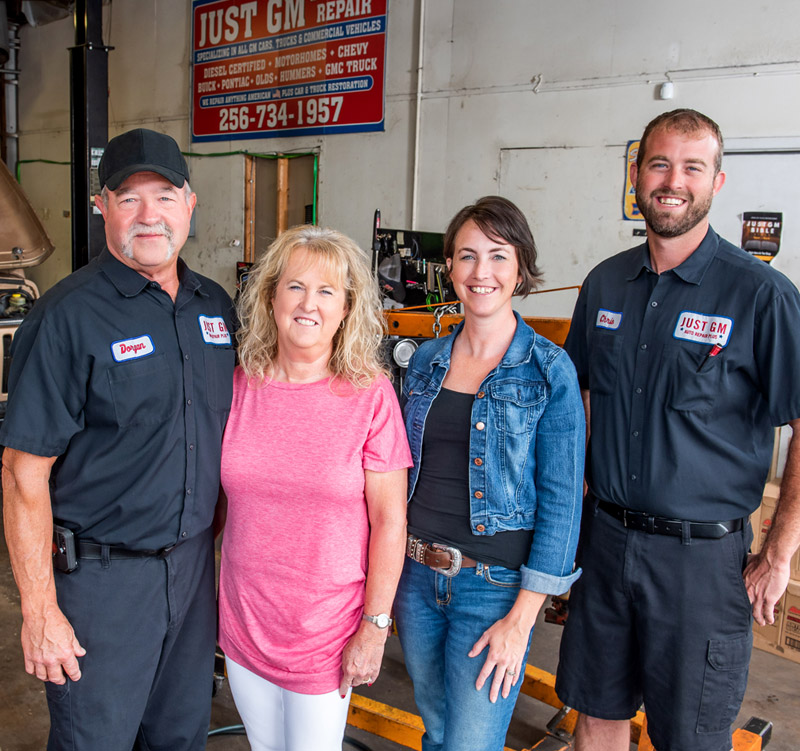 12:07 pm
Shown in photo L to R: Dorgan, Robin, Brittnie and Chris Phillips, Just GM Auto And Truck Repair Plus
Recently voted Cullman's first choice for truck and auto repair, Dorgan Phillips' business has come a long way since starting in 2008. To get there, he chose local banking driven by relationships. Dorgan worked as a master tech at a GM dealership for 28 years. When dealerships began to suddenly close, he saw it was time to switch gears. So he called the bank that over the years had financed not only his home and cars but his rental properties. He had a small shop restoring seven or eight muscle cars, and wanted to expand into his own repair facility, specializing in GM cars and trucks.
Turning that vision into a business, he needed the local banking that could turn things around quickly and that had always been his experience at Merchants Bank of Alabama, a division of SouthPoint Bank. Dorgan's relationship with Merchants has lasted three decades and as many bankers. Relying on Merchants has been a given throughout the rapid growth of his business, the purchase of his then leased mechanic shop in 2013 and in early 2020 Merchants provided the Payroll Protection Program (PPP) loans that helped him weather the pandemic. GM Auto and Truck Repair Plus will soon become a family business as his son Chris takes over. But his business banking relationship has always been like family.
"Merchants is always there for me. They never let you down."
To read our Business Success Stories, click here >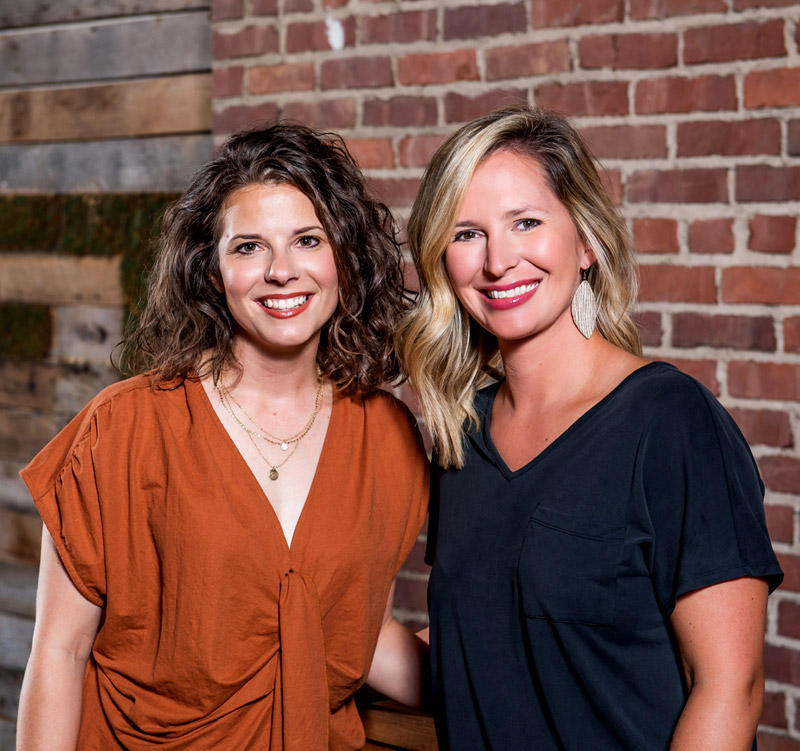 12:03 pm
Shown in photo L to R: Loni Floyd and Jodi Hopper, Loft 212
A popular venue to celebrate the big day, began on an ordinary day when Jodi and Loni walked into downtown Cullman's historic Cotton Warehouse and Mule Trade building. The rustic soaring interiors that once held bales of cotton and mules, seemed perfect to hold weddings, proms, and events. They discovered a spacious upper floor, once used to store cotton bales and a truck entrance that would become a picturesque courtyard. "We fell in love with the place," remembers Jodi. "We had been wanting to do something and this was it." They put a lot of thought and prayer into how to turn the warehouse into an event venue, they just needed a bank to put their faith in two 30 something couples with a plan.
The bank they had a personal banking relationship with, didn't share their enthusiasm, as rustic warehouses being thought of as event venues was still new. Luckily, they knew several Merchants bankers, who saw their business model had potential. Merchants Bank of Alabama, a division of SouthPoint Bank, worked with them as they renovated the loft venue and built their clientele. Loft 212 is now a popular choice for those getting married or getting together for reunions, proms and corporate events and draws customers from across Alabama. According to Loni, "Being part of someone's special day is the best part of our business." At Merchants, being able to make the day of one of our local business customers, is the best part of ours.
"It took a lot to give us that kind of money. Merchants had faith in us."
To read our Business Success stories, click here >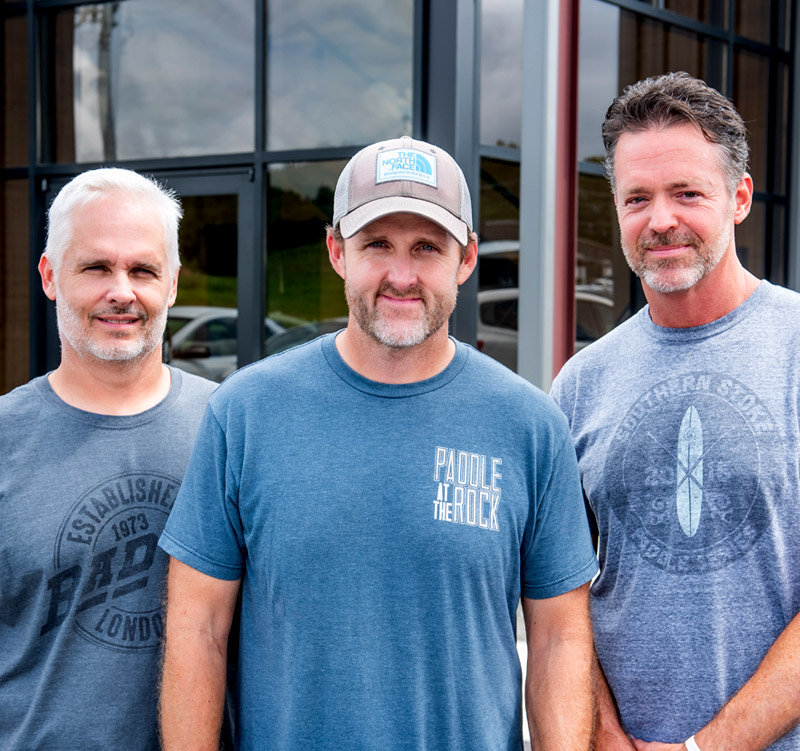 11:59 am
Shown in photo L to R: Greg Brown, Tommy Cost and David Brown of American Classics
In 1994 David Brown knew he was tired of being on the road selling insurance. That's when a $108 investment in novelty neckties sparked a new direction. He and his mother, who sold novelties at a flea market on weekends were shocked when the neckties quickly sold out, and he was sold on a new business idea. He then opened a kiosk in a Birmingham mall to sell more neckties and branched out into licensed neckties for pro football teams, Star Wars, Andy Griffith and other licenses. The kiosk soon expanded to his own storefront in the mall selling licensed merchandise printed with popular brands, icons, movies, sports and TV and more.
When it became difficult to get enough licensed T-shirts from a supplier, David bought the rights to the Andy Griffith Show through Viacom to print his own. This would eventually lead to acquiring the rights to other iconic TV shows and movies from licensing giants such as Warner Brothers, Universal Studios, 20th Century Fox and others. During this growth stage, David's brothers Greg Brown and Tommy Cost, joined the American Classics team. The three of them found ways and invested in ideas to make the company grow. A sales rep encouraged them to add wholesaling to their business model. Soon after, the brothers started printing T-shirts and merchandise for major retailers such as J.C. Penney's, Kohls and others. Today, American Classics, Inc. services retailers spanning North America. Retailers such as Urban Outfitters, Gap, Buckle, Old Navy, Kohls and many more, all carry American Classics licensed t-shirts.
Though neckties were a thing of the past, the brothers relied on the bank ties with Merchants Bank of Alabama, a division of SouthPoint Bank, who has grown with them. Merchants, where David has banked for 30 years, made the loans for new equipment and then a building loan for a new facility. "Merchants is like family. They make the process so easy," he said. "I can make a call on Monday and have the funds I need very quickly." The American Classics staff has grown to 60 employees, including in house artists. When American Classics needed Small Business Administrative PPP (Payroll Protection Program) loans to avoid layoffs during the COVID pandemic, he called Merchants. When the pandemic shifted so many retailers' business plans, E Commerce sales began to explode through online E-Tailers such as Amazon. David built the business by understanding the appeal of a true classic. That's why he chose the classic local banking model he found at Merchants Bank.

"The business grew out of neck ties at a flea market. Merchants has always been loyal to us, and we are loyal to them."
To read our Business Success Stories, click here >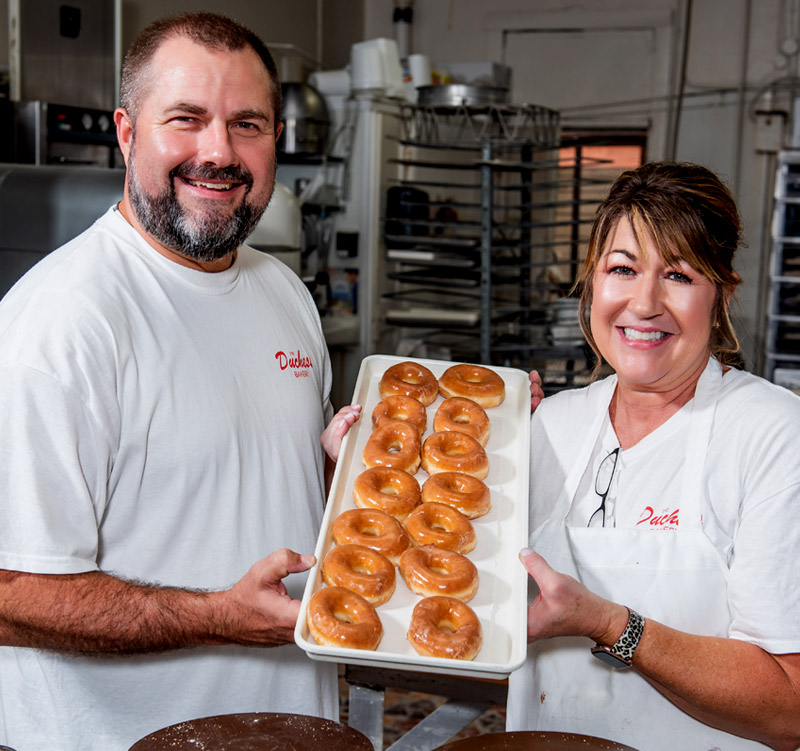 11:52 am
Shown in photo L to R: Jason and Stephanie Neal, Duchess Bakery.
The Duchess Bakery had been part of the sweet side of life in Cullman for 81 years since it opened on 1st Ave SE in 1939. As word spread that the owner, Larry Bontrager, was planning to retire in May of 2020, people lined up early to get a last taste of the donuts that had made the bakery a local legend. That morning Jason Neal got in line at 6:30 am to buy donuts for his family and when Larry came out, Jason told him on an impulse he was interested in buying the bakery. Larry told him to put his name on the back of a business card, and drop it in a bowl with the other 50 or so names.
Jason and his wife Stephanie have owned a local Dairy Queen since 2006 and Jason owns a local insurance agency. With their entrepreneurial spirit others in the community including his daughter had already mentioned to Jason that they should buy Duchess Bakery. Luckily a local businessman handling the sale for Larry was a family friend and recommended the Neals be put on the short list. When the Neals were finally chosen as buyers, Jason approached his good friend and business associate Roger Rich about becoming a partner. After buying not only the bakery and the famous donut recipe, they found themselves owners of a Cullman institution.
Jason, Stephanie and Roger are putting their own touches on the local hotspot by adding a line of premium coffee blends named after their children, as well as merchandise from hats to T-shirts and coffee mugs with the bakery's logo. But their main reason for buying the bakery goes much deeper. "In times like these, people need something good to hold onto," Jason said. "Merchants Bank had always been a part of our family, and I have banked with them my entire banking life." The Neals knew many Merchants Bank of Alabama, a division of SouthPoint Bank, bankers, and knew they understood the value of Duchess Bakery to Cullman.
"Duchess has been a mainstay in our city for generations, just like Merchants. Local businesses help local businesses. That way we all grow."