M News:

What's New With Us. What Matters To You.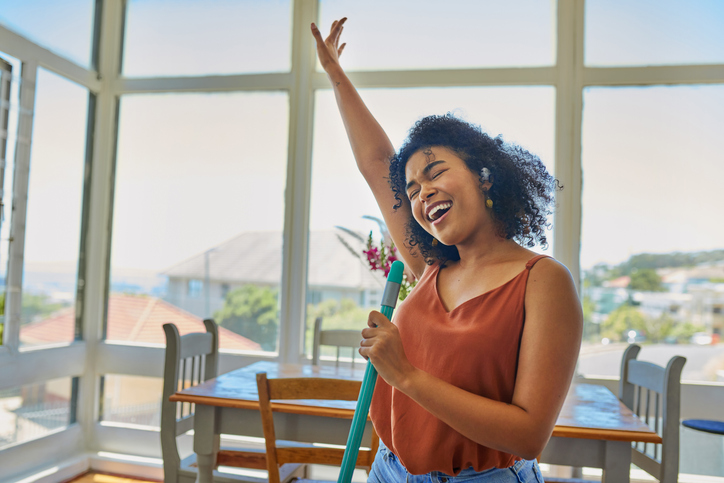 March 10, 2021
4:23 pm
Spring is in the air, which for many means waking up from hibernation and cleaning out the clutter. Your spring to-do list shouldn't be limited to your home. Now is the perfect time to give your finances a deep cleaning. Even if you recently took a look at your finances as you prepared for tax season, here are seven areas that could use your attention.
1. Dust off your credit report and score
If you are concerned about identity theft or you are planning to make a major purchase, you should know your credit score and what is on your report. Businesses also inspect your credit history when evaluating applications for insurance, employment, and even leases. It is important to review your score for accuracy at least annually.
Fortunately, checking your credit report is easy. You are entitled to one free annual report from each of the three major credit reporting agencies – Equifax, TransUnion, and Experian. You can request a report at https://annualcreditreport.com.
2. Review your budget
When was the last time you looked over the money coming in and more importantly, going out? The turn of a new season is a great time to take a step back to make sure all of your expenses are being considered.
Look over your investment accounts
Just like your retirement accounts, consider a springtime review of your portfolio with your financial planner.
3. Create a detailed plan to pay off your current debt
Adjust your budget and make a solid commitment to paying off any credit cards and student loans.
4. Revamp your emergency fund
If you do not have one already, starting an emergency fund should be on your spring cleaning list. The standard is to set aside 3-6 months of expenses in case you or a family member encounters an unexpected emergency. With an emergency fund, the smaller emergencies (e.g. replacing a washing machine) can be easily covered. It is better to have an emergency fund and not use it than to need a repair and not have one.
5. Go paperless
Switching to paperless transactions are a pretty simple way to streamline your life – which inturn helps the environment. Online financial management can offer access to tools that help you become more efficient and organized. Examples of paperless options include:
Electronic Bill Payment
E-Statements
Online Banking
6. Comparison shop for major fixed expenses
Now is a great time to shop around for services such as Health, Life, Disability Insurances, cell phone providers and utilities.  
7. Do an overall financial review
Take a check of your accounts regularly. This includes reviewing your insurance policies, annuity contracts, retirement plans and savings accounts. Do these accounts keep you on track for your goals? Do you need to make adjustments? Do you have your beneficiary accounts up to date?  
Spring cleaning your finances is a great way to reassess and recommit to your goals. Using the seven tips above will give you a great starting point toward achieving your goals.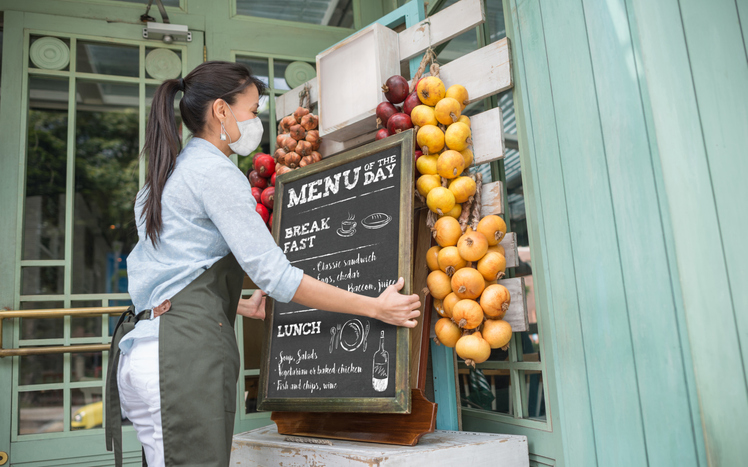 August 24, 2017
8:34 pm
Everyone loves your homemade BBQ sauce, and you've started to wonder if you could actually create a business out of it. You learn about your potential market, create a business plan, develop your brand, work out the costs, find a location, and then what? More than likely you're going to need a small business loan.
There's no better place than to look to your local community bank. Community banks like Merchants Bank of Alabama, a division of SouthPoint Bank, tend to focus on the needs of the businesses and families where the bank holds branches and offices. They are also typically locally owned and operated meaning they know you, your family and how your business idea will fit into the local economy. And, perhaps the main benefit is that lending decisions are made by people who understand the local needs of families, businesses and farmers.
Two years ago, when we launched our new website, we set out to develop tools that would help our local small business customers. How are we different? What sets us apart? We knew that our local lenders connected us to our communities in very powerful ways that big banks can't touch. That's why we created a section on our site called Lender Connect. Here you can meet our local lenders and easily connect with them via phone or email. You can also get to know these local lenders by reading their bios. You'll quickly see that the majority of them not only live here, but were born and raised here.
Merchants has developed real partnerships with local businesses and you can read about some of our local business success stories in the Way To Go section of our web site. Eight very different local small businesses with one thing in common. A bank with an uncommon commitment to our local small business customers. Read the stories and you'll get the inside scoop on how we helped these remarkable business owners in Cullman, Hanceville, Fairview and Arab go from having a big dream to having a big following. Because community banks are themselves small businesses, they understand the needs of small business owners. Their core concern is lending to small businesses and farms and they make over half of all small business loans.
Get to know the local businesses near you. No matter what their product or service, their focus is delivering the best in customer service, just like their local bank does. From local restaurants and volunteer fire departments to a variety of retail establishments, we set out to build real relationships with our business customers.
Small business loans are available from a large number of traditional and alternative lenders. Small business loans can help your business grow, expand into new territories, enhance sales and marketing efforts, allow you to hire new people, and much more.
So, if you need to secure your first small business loan or to expand a current business, we invite you to start with your local community bank. Reach out to the lender nearest you, preferably via our Lender Connect portal. To give you even more information, we are sharing an article from a recent issue of Forbes, "10 Key Steps To Getting A Small Business Loan". By anticipating what lenders will review and require, you will greatly increase your chances of obtaining a beneficial small business loan.
Read the full article at forbes.com.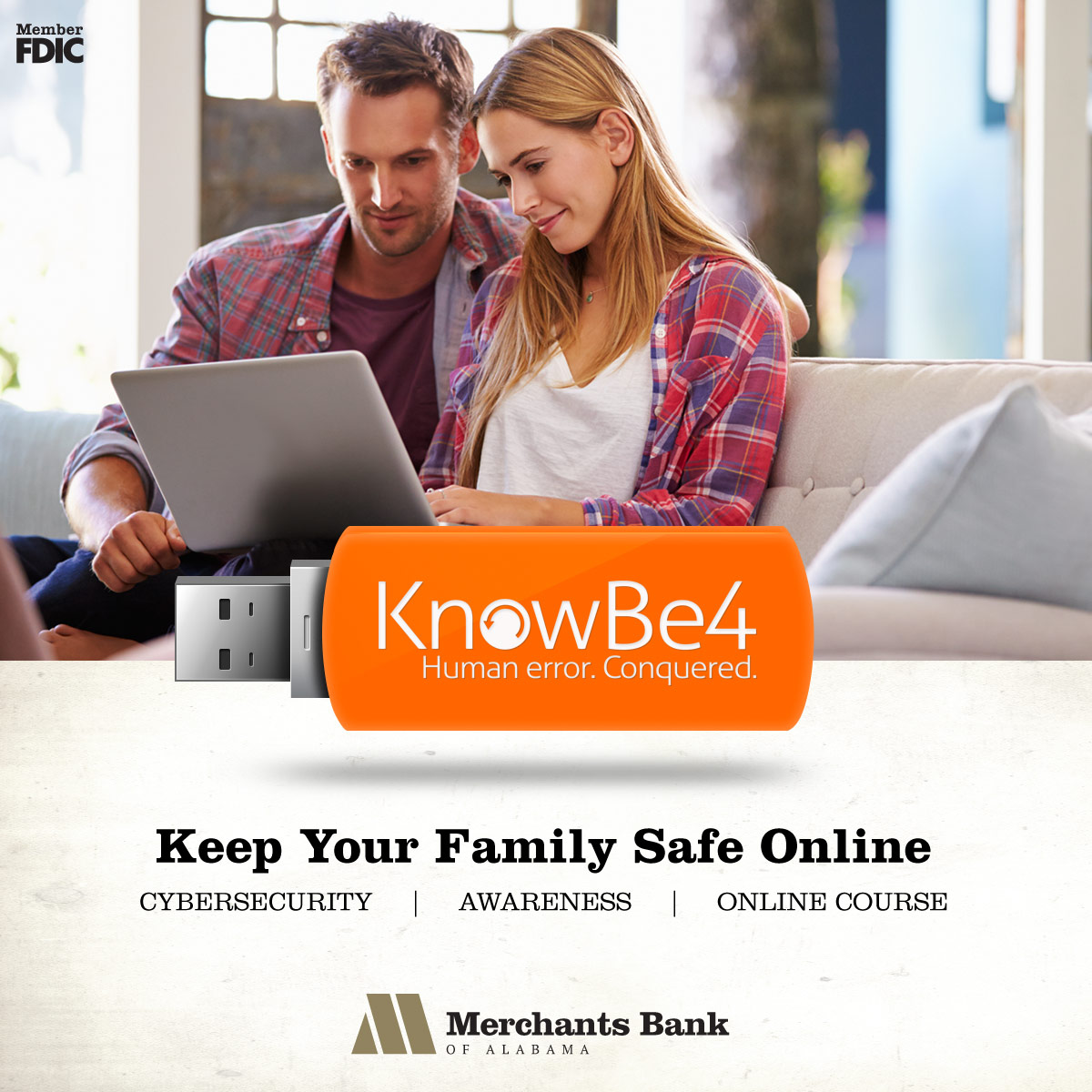 July 5, 2016
2:25 pm
Identity theft? Cyberfraud? Email spam? Take defensive measures to protect yourself and your family. Because internet attacks are a growing and costly problem, Merchants Bank is making a free online security course available to our customers right here on our website. This course will help to educate you about safe online banking practices, and also about passwords, giving out personal information, protecting children online, protecting your identity, securing your computer and home network, spam viruses and more such as opening up email and attachments.
Being informed about how to protect yourself against cyber-risks can be a key defense against fraud and identity theft. This course is for all members of your family who are regularly on the internet and is based on real-life stories. It is taught by Kevin Mitnick, an American computer security consultant, best-selling author and known as the world's "most famous hacker".
Click here to start the course.